Simple DIY Mother's Day Card – No stamping!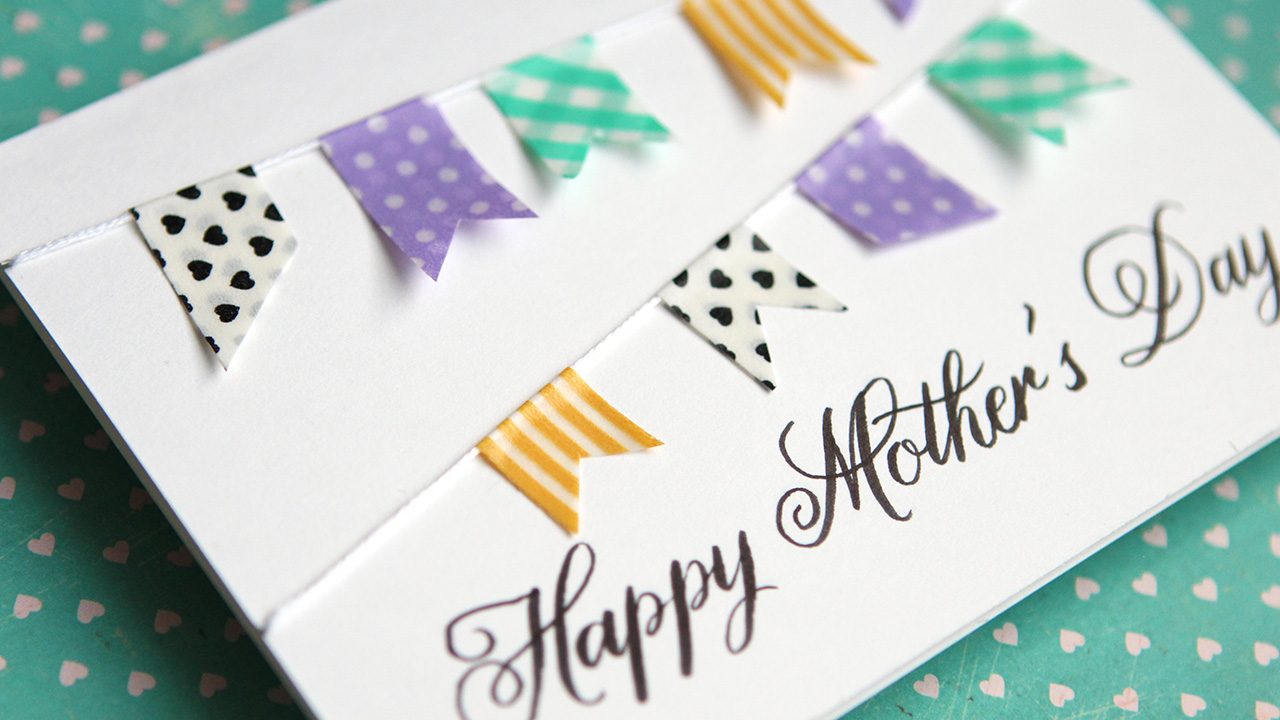 Hi all! Today I've created a simple Mother's Day card that doesn't include any stamping. :)
The greeting was printed in a very light gray on white cardstock. I used the Melany Lane font.  Do you see the words? They are very light so that they don't show after writing on top.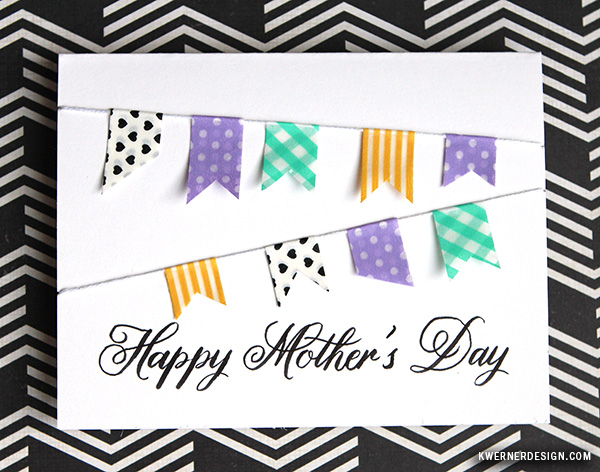 In the video below, I show two options for tracing the words. You could use a pen that allows thicks and thins, like the Pentel Fude Touch Sign Pen that I used, or you can use a regular marker and create a uniform line.
The banners are created by folding washi tape over string and cutting the bottom edges. Super simple and easy. :)
I hope you enjoy today's video! This card idea could be used for lots of other occasions, like birthday cards, baby cards, congratulations cards, and party invitations.
Watch video below | Watch at YouTube
Supplies