5 CARD "EXTRAS" I LOVE – My favorite custom stamps, postage, and envelopes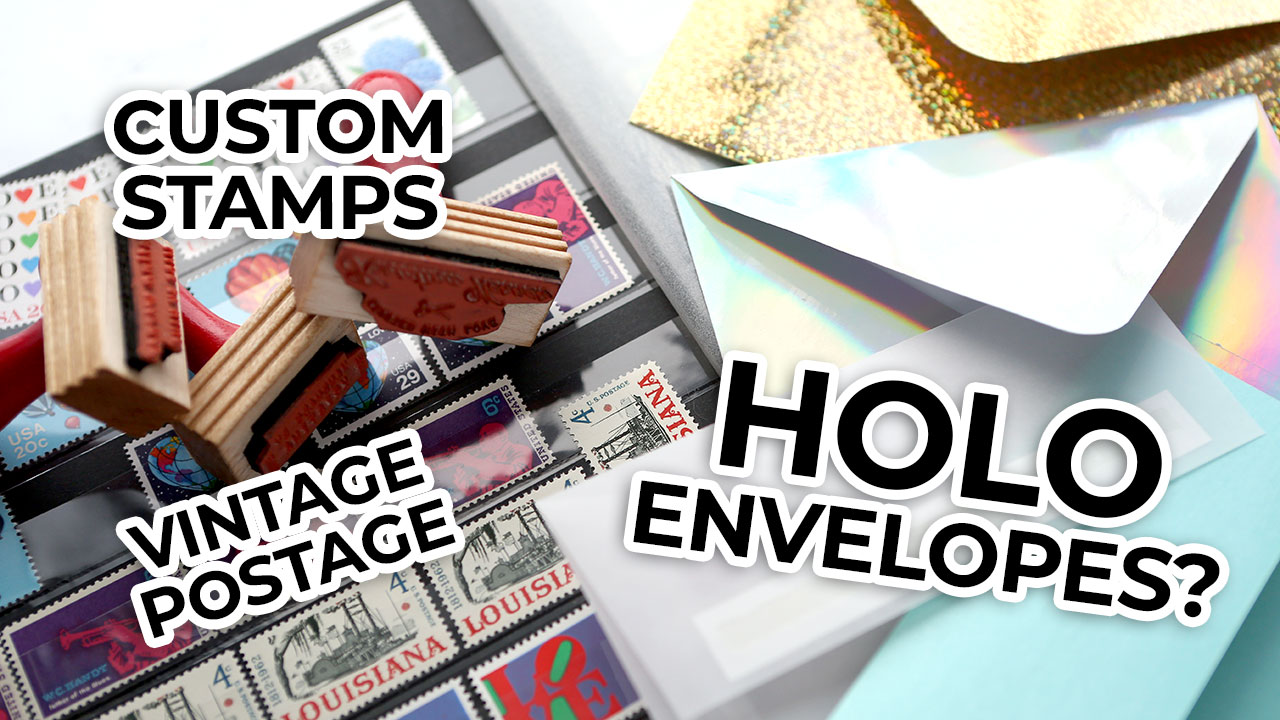 Happy Thursday, all! Today I'm sharing with you five card "extras" that I use often. I hope you enjoy my list! All items are listed below with links to online stores.
Compensated affiliate links used when possible. Items marked with an asterisk (*) were provided by a store or the manufacturer. All other items were personally purchased. Items below are shown in the order they appear in the video.
Custom Stamps
Postage Stamps
Pens for Writing Inside Cards
Envelopes
NOTE: A2 envelopes fit 4.25″ x 5.5″ cards, A7 envelopes fit 5″ x 7″ cards.
Gift Cards
Gift cards with smaller amounts are great to keep on hand. I like gift cards from iTunes, Amazon, Starbucks, and restaurants. Those are always big hits. :)