5 SUPER EASY Watercolor Backgrounds for Cards + NEW Water Media from Waffle Flower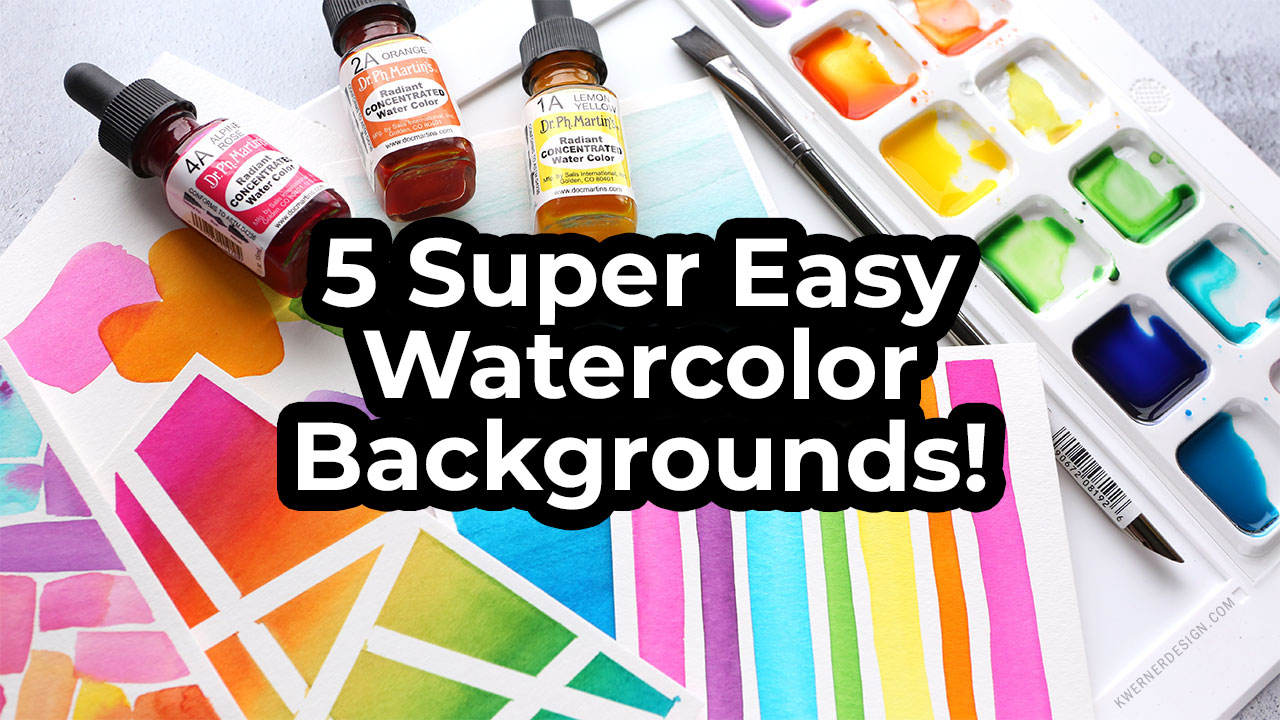 Happy Friday, all! Today I have a fun video for you with 5 super simple and easy watercolor backgrounds! I also tried out the new Water Media Mat from Waffle Flower (available for preorder at Waffle Flower and Simon), and did all my watercolor painting with a single flat watercolor brush and some liquid watercolors from Dr. Ph. Martin's (all colors are from the A Set of Radiant Concentrated Water Colors).
(Wondering what I used in this video? Everything is linked to multiple sources in the thumbnails at the end of this post, or in the text below. Compensated affiliate links used when possible).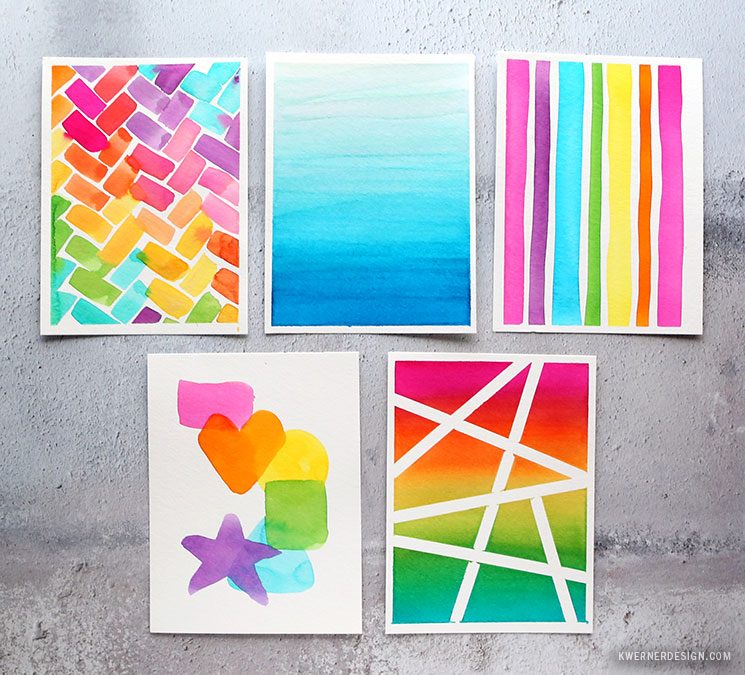 I used five colors of watercolor for my simple backgrounds: Alpine Rose, Orange, Lemon Yellow, Grass Green, and Turquoise Blue. These five colors would be a great start to any liquid watercolors collection. I love how bright and cheerful the colors are!
The new Water Media Mat worked out great for my painting today (especially with my DIY plastic tray over the wells), and there are SO many more things to be done with the mat! Be sure to check out Waffle Flower's playlist of videos at YouTube for more ideas on how you can use the Water Media Mat (including techniques like mirror stamping).
Video Hop & Giveaway!
Today's post and video are part of a video hop. Check out the other videos in the hop HERE.
I also have a $25 gift card to the Waffle Flower shop that I'm giving away. Thank you, Waffle Flower, for providing the gift card! Just leave a comment on this post by April 15, 2019, for your chance to win. There will also be 3 overall winners drawn from all the stops on the hop. Winners will be announced on the Waffle Flower blog on Wednesday, April 17, 2019.
Thanks for stopping by!
Supplies
Compensated affiliate links used when possible. Items marked with an asterisk (*) were provided by a store or the manufacturer. All other items were personally purchased. Items below are shown in the order they appear in the video.
| | | |
| --- | --- | --- |
| *Waffle Flower Water Media Mat | Tim Holtz Craft Shears | Canson XL Watercolor Pad, 9×12 |
| Hardboard, 9×12 | 3M Scotch Blue Masking Tape | Dr. Ph. Martin's Radiant Concentrated… |
| Dr. Ph. Martin's Radiant Concentrated… | Dr. Ph. Martin's Radiant Concentrated… | Dr. Ph. Martin's Radiant Concentrated… |
| Dr. Ph. Martin's Radiant Concentrated… | Dr. Ph. Martin's Radiant Concentrated… | *Royal & Langnickel Zen Watercolor… |
| 1/4″ Narrow Masking Tape | Precision Heat Embossing Gun | Dahle Self-Healing Cutting 18×12 Mat |