Brush Lettering with Pentel Fude Touch Sign Pen
Today I have a lettering video showing how I letter with the Pentel Fude Touch Sign Pen. This pen has a flexible tip that is wonderful for a brush lettering type of look. I bought the entire collection of different colors a while back and I've thoroughly enjoyed practicing with them.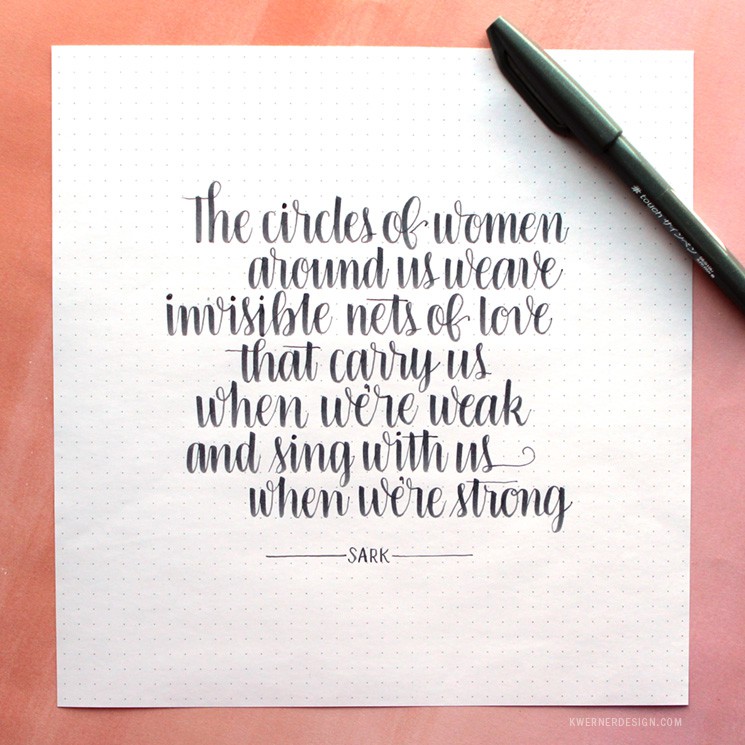 You can get the Pentel Fude Touch Sign Pens from JetPens.com. The paper I'm lettering on is the 8.25 x 12.5 Dot Pad from Rhodia.
NOTE: There are Pentel Sign Pens as well, but they do not have the flexible tip (and the body of the pen does not have the bit of sparkle to it like the Fude Touch Sign Pens do either). So just be careful to note which you are buying. The pen I used in the video today is THIS ONE specifically. :)
On to the video!
Watch video below | Watch at YouTube