Can you watercolor with Distress Oxide Inks?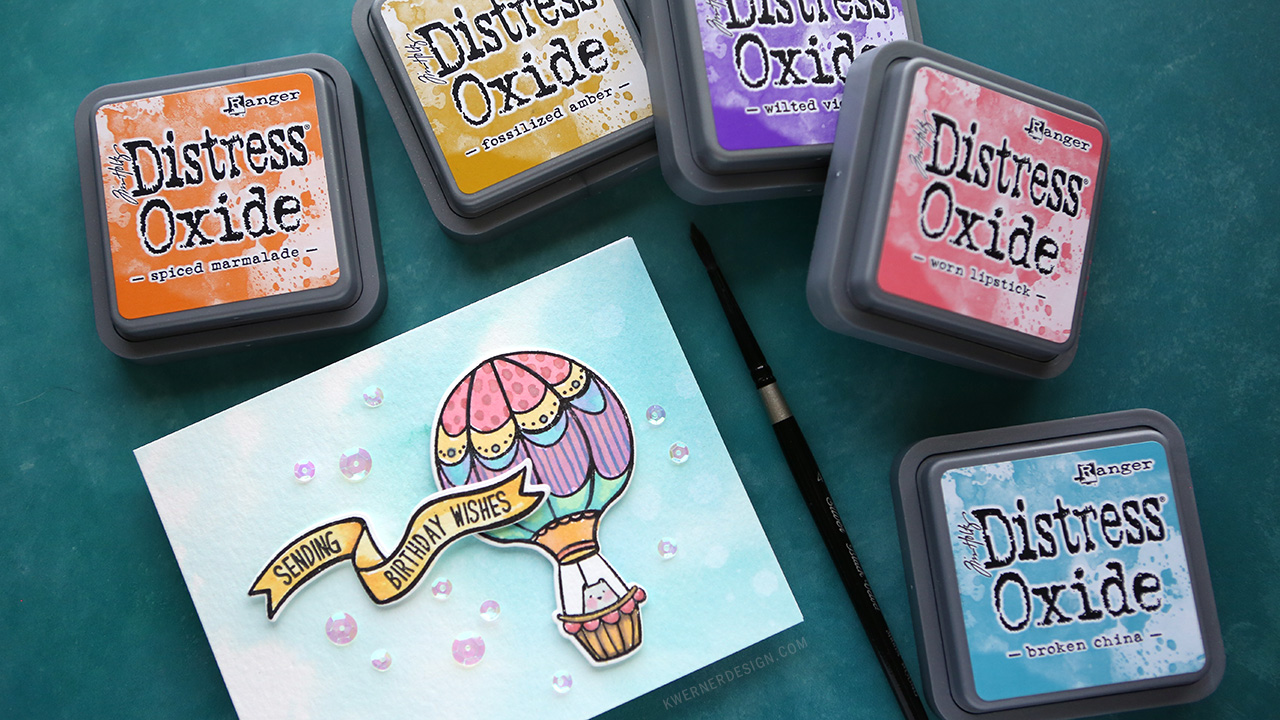 Happy Wednesday, all! It's been a week since I last posted so I'm excited to get back to sharing with you. :)
I'm continuing my exploration of Tim Holtz Distress Oxide Inks by trying out some watercoloring (see my first card made with Distress Oxide Inks here). It's no secret that I love the original Distress Inks for watercoloring, so how does this new formula of ink hold up?
These inks are equally as pleasant to paint with, especially when it comes to painting flat areas of color. The pigment and dye ink mix makes the watered down ink more opaque, which introduces some new opportunities for layering colors. I haven't shown it here yet, but you can stamp with Distress Oxide Inks on dark surfaces!
I used Waffle Flower's Across the Miles stamps and coordinating dies for this card. Be sure to check out the video below for more of my thoughts on watercoloring with Distress Oxide inks. Also, all of the ink colors that I used are listed and linked in the supplies area below.
Thanks for stopping by! :)
Supplies
Compensated affiliate links used when possible. Items marked with an asterisk (*) were provided by a store or the manufacturer. All other items were personally purchased. Items below are shown in the order they appear in the video.