DIY Mother's Day Card – Make a Card Monday #249
Happy Monday, all!
Time to break out your glue stick and construction paper! I have a little something different for you all today. :) I decided to go "old school" and create a card completely from items around the house. This was a "use what you have" challenge for myself and I love the results! Plus, the card coordinates because I used the wrapping paper I'll be wrapping my mother's gift in!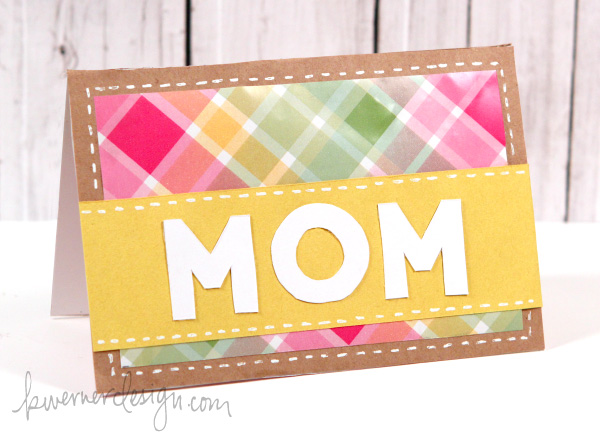 Oh, and here's a look at the inside of the card. I used the wrapping paper to cover up the words on the postcard that I used for the card base…
I hope you enjoy it!
Watch video below | Watch at YouTube
Supplies