Easy DIY Birthday Cards Using Minimal Supplies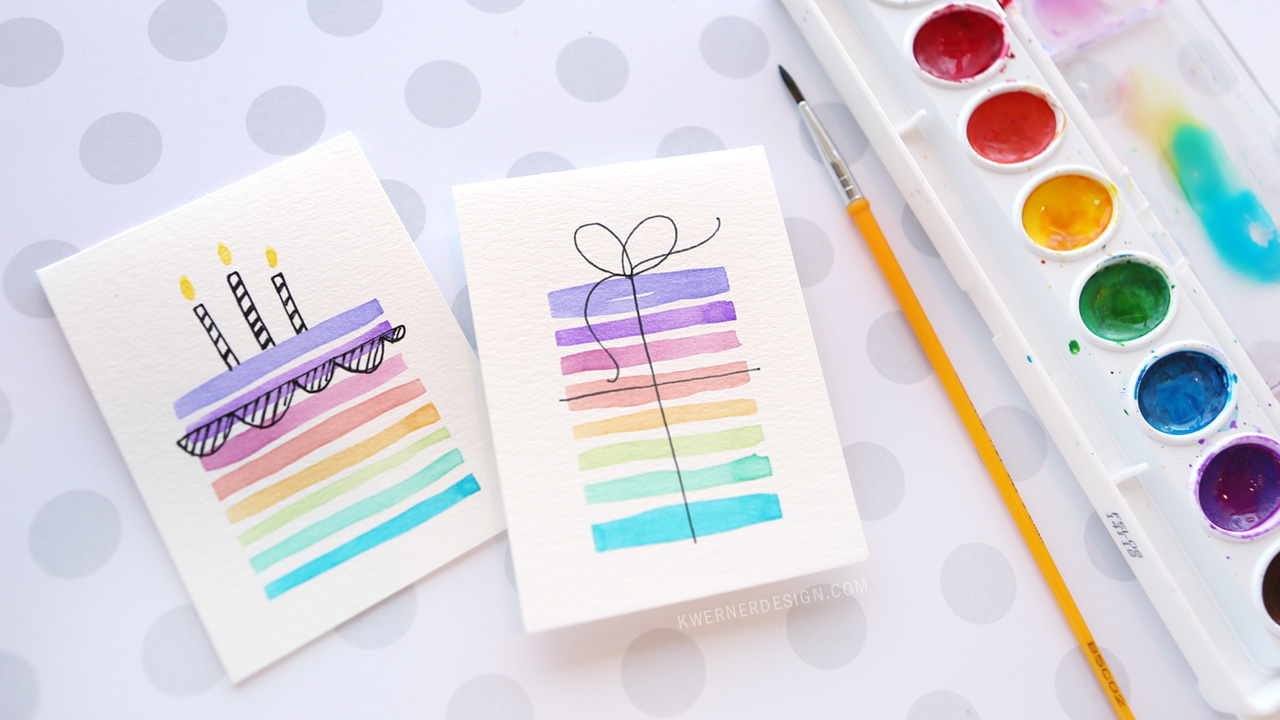 Hello all! Today I thought I would create another card that requires only minimal supplies. In the past I've done a Valentine's Day card and a Galaxy Father's Day card along the same lines. Once again, I used an inexpensive Crayola watercolor set to create my cards. :)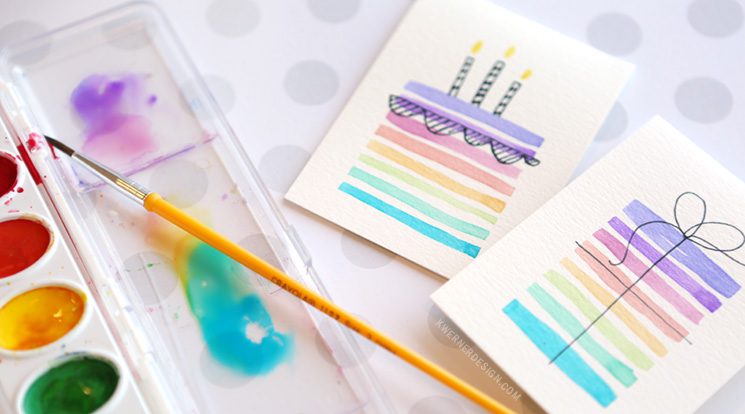 These two small 3″ x 4″ cards are super easy and simple to make. It's just painting stripes and drawing on some black lines.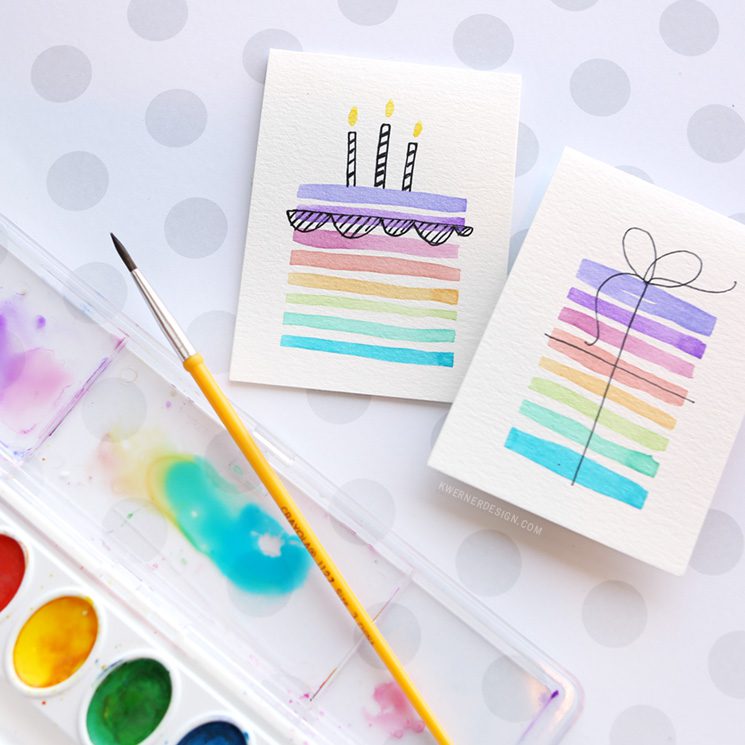 It would be fun to step up these cards and create scenes with more than one present or cake, too! :)
Anyhow, I hope you like the video!
Watch video below | Watch at YouTube
Supplies
I often get questions about where to purchase the supplies I use in videos. To make it easier for my blog friends, all supplies are listed below! :) The letters below each image are links to stores where you can buy the product. SSS = Simon Says Stamp, AZ = Amazon, etc. Compensated affiliate links used when possible.
All items were personally purchased. Items below are shown in the order they appear in the video.
CLICK A SHOP:

CLICK A SHOP:

CLICK A SHOP:

CLICK A SHOP:

CLICK A SHOP:

CLICK A SHOP:

CLICK A SHOP:

CLICK A SHOP: