Easy DIY Father's Day Card with Minimal Supplies
Happy Friday, all! This Sunday is Father's Day here in the United States so I thought I would make another minimal supplies card. I made one for last year too. I stayed with inexpensive watercolor paints and created rows of hearts.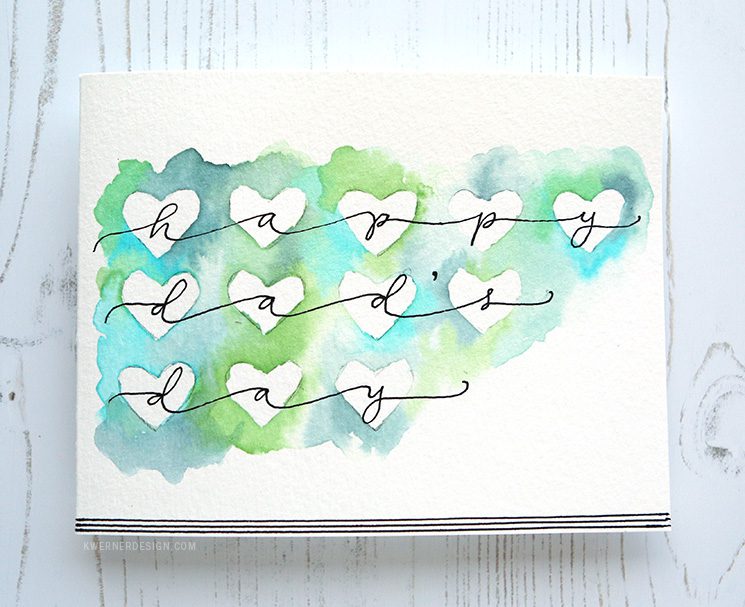 To create the perfectly spaced hearts, I used a piece of paper for a template. I folded the paper and cut hearts out of it. Be sure to watch the video below to see how it was done.
After penciling in the hearts onto the watercolor paper, I watercolored around the shapes. Then I wrote "Happy Dad's Day" over the hearts in a black pen. Super simple and easy. :)
You could modify this card design to many other occasions. I think it would be fun to have rows of balloons and have it say "Happy B-Day!"
Supplies
Compensated affiliate links used when possible. Items marked with an asterisk (*) were provided by a store or the manufacturer. All other items were personally purchased. Items below are shown in the order they appear in the video.