EASY DIY Taped Watercolor – Minimal Supplies Needed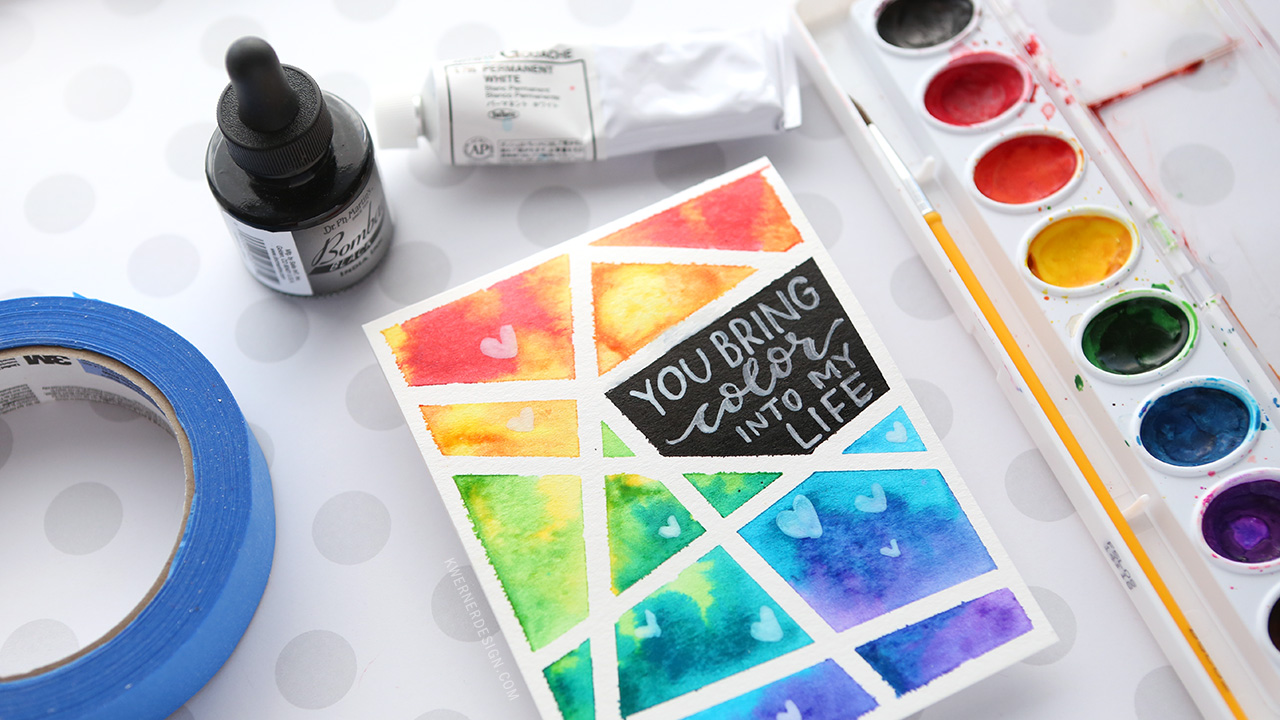 Happy Tuesday, all! So sorry for the sporadic posting as of late. I am still recovering from a back injury and then chronic back issues, so I've been taking it a bit easier than usual. Anyhow, I have a fun card idea for you today! This time I used masking tape and watercolors to create a colorful card.
(Wondering what I used in this video? Everything is linked to multiple sources in the thumbnails at the end of this post, or in the text below. Compensated affiliate links used when possible).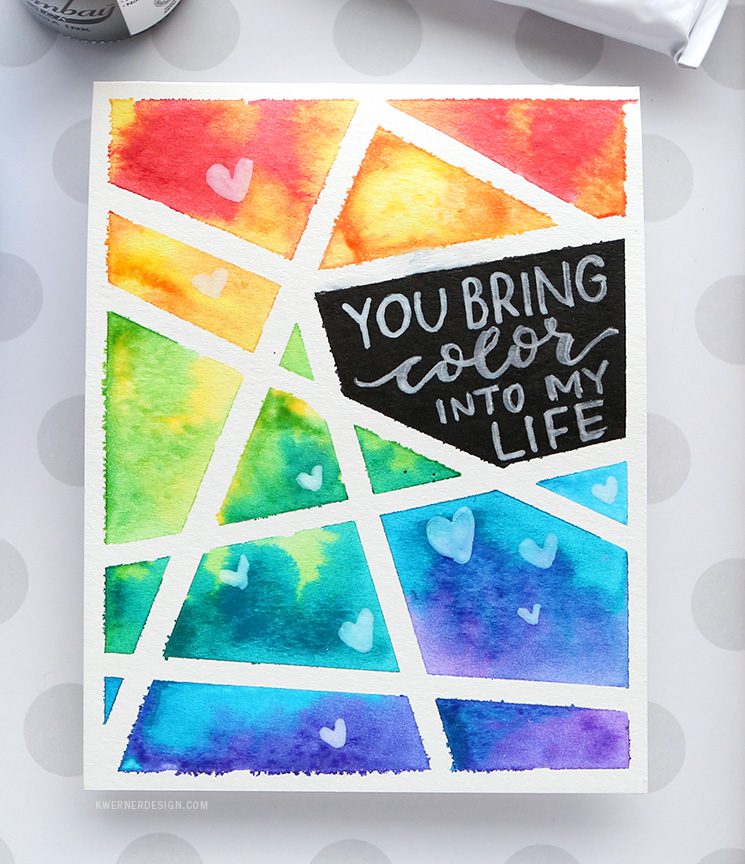 All you really need for the main portion of this card is watercolor paper, masking tape (I recommend Blue Painter's Tape since it is low-tack and likely won't tear your paper when you remove it), a craft knife or scissors, and an inexpensive watercolor set. Super easy and fun!
To finish off the card, I used a black ink to fill in one section of the design. Then I painted the greeting in white gouache. You could also stamp a greeting if you wanted to.
I hope you enjoyed this idea! I think it would be fun as a background that you can die cut, too!
Supplies
Compensated affiliate links used when possible. Items marked with an asterisk (*) were provided by a store or the manufacturer. All other items were personally purchased. Items below are shown in the order they appear in the video.
Canson XL Watercolor Pad, 9×12

Hardboard, 9×12

3M Scotch Blue Masking Tape

3M Scotch Blue Masking Tape

T-Square Ruler

Fiskars Craft Knife

Crayola Washable Watercolors, 8 count

*Dr. Ph. Martin's Bombay India Ink in Black

Precision Heat Embossing Gun

Holbein Gouache in White

*Sakura Gelly Roll White Pen, 10 Bold

*Royal & Langnickel Zen Watercolor Brushes

Dahle Self-Healing Cutting 18×12 Mat