Easy DIY Valentine's Day Card Made with Minimal Supplies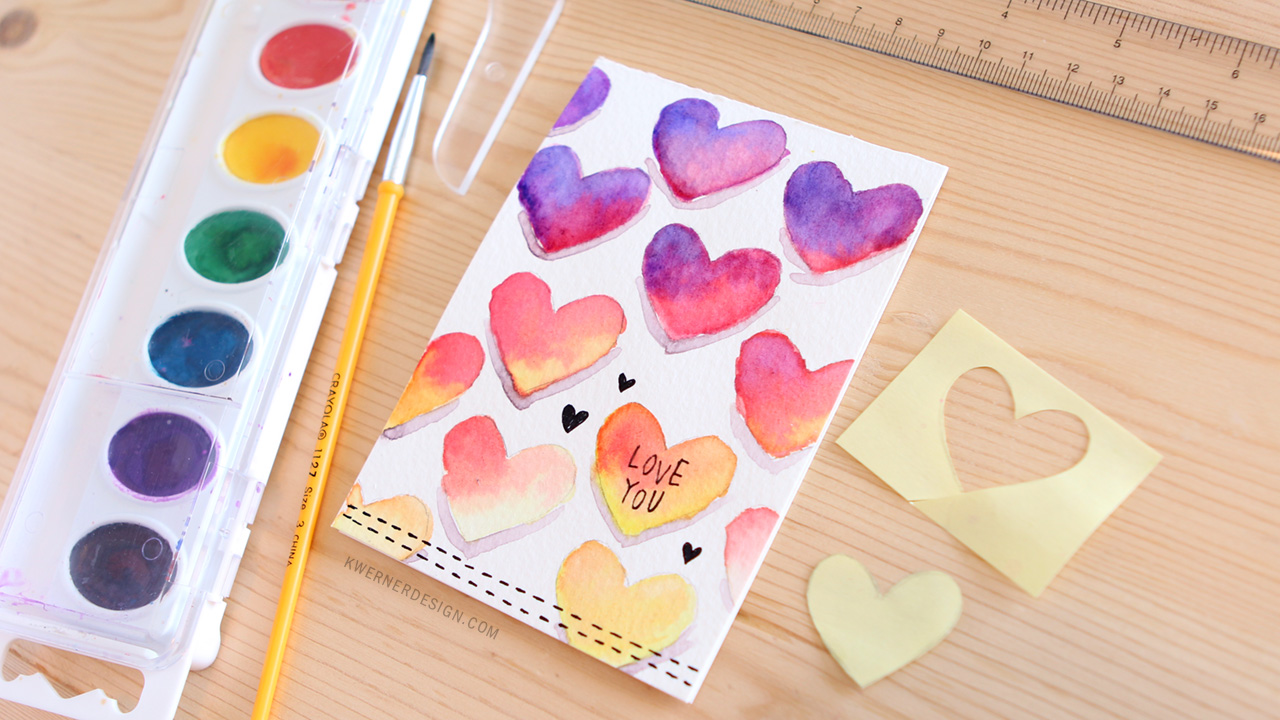 I've had a few requests for more cards requiring only minimal supplies, so I thought I would create another for Valentine's Day. This card has a definite sketchy look, so it lends itself well to all levels of watercolor experience.
After creating a heart "stencil" using a Post-It note, I traced the hearts onto the watercolor paper. Then I used a super inexpensive Crayola watercolor set to add color to all of the hearts.
I finished off the card with a black pen and wrote "Love You" inside one of the hearts, added three small black hearts, and drew two dashed lines at the very bottom of the card. Super easy and quick. :)
I hope you enjoy today's video!
Watch video below | Watch at YouTube
Supplies
I often get questions about where to purchase the supplies I use in videos. To make it easier for my blog friends, all supplies are listed below! :) The letters below each image are links to stores where you can buy the product. SSS = Simon Says Stamp, AZ = Amazon, etc. Affiliate links used when possible.
All items were personally purchased.
CLICK A SHOP:

CLICK A SHOP:

CLICK A SHOP:

CLICK A SHOP:

CLICK A SHOP:

CLICK A SHOP:

CLICK A SHOP: