Easy DIY Valentine's Day Card (Minimal Supplies Needed)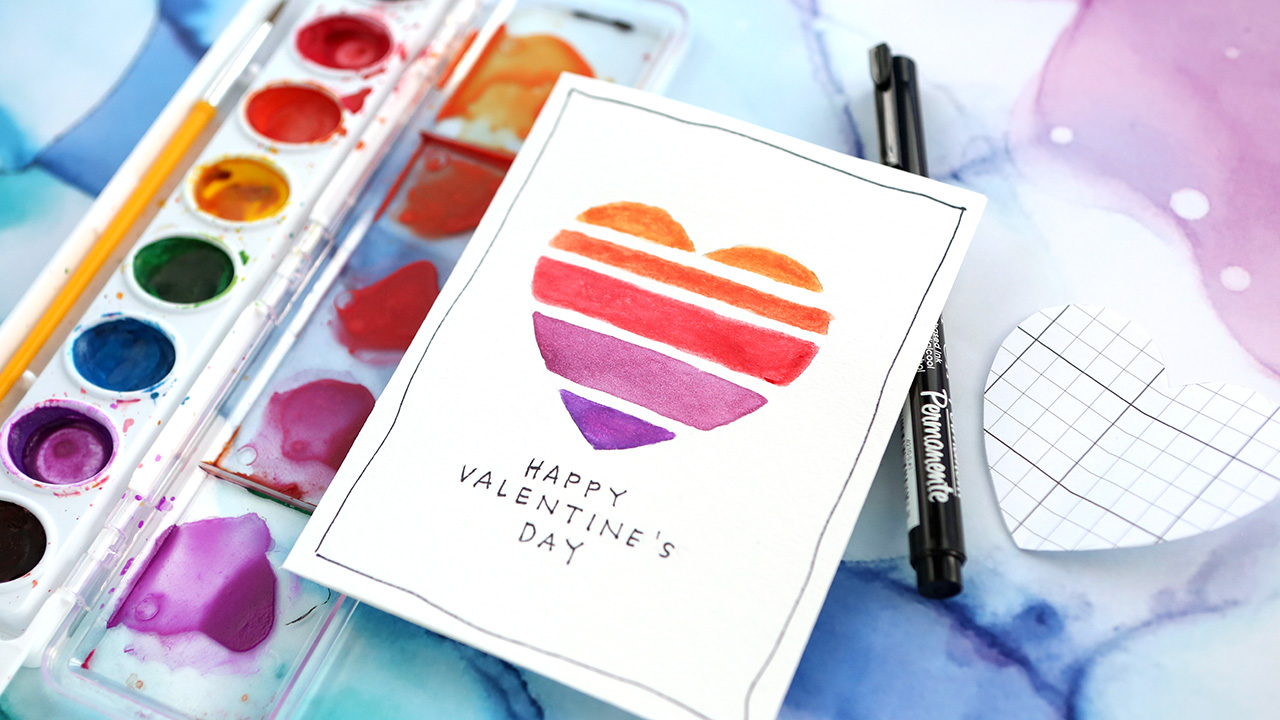 Hello, all! Today I wanted to show you a super easy and fun card to make using minimal supplies! All you really need is some watercolor paints and a black pen!
If no video appears above, please click HERE to watch the video.
(Wondering what I used in this video? Everything is linked to multiple sources in the thumbnails at the end of this post, or in the text below. Compensated affiliate links used when possible).
Okay, so you do need a couple more things. Here's a short list of everything:
Watercolor brush (I used the brush in the paint set)
Cup of clean water
Watercolor paper (8.5″ x 5.5″), folded in half to create the card
Paper for creating a heart pattern (4.25″ x 5.5″)
Pencil
Optional: Scoring board and bone folder
Creating this card is so simple! First, create a heart pattern for the card using paper. Then trace the heart onto the watercolor paper card base using a pencil (trace very lightly).
Then it's as easy as painting stripes of different colors inside the heart! Be sure to watch the video to see how I mixed the colors in my watercolor paint palette.
After letting the striped heart dry, erase the pencil around the heart. Use the pencil to write "Happy Valentine's Day" below the heart and get it positioned just right. Then go over the penciled words with a black pen. I also added a border around the outside of my card using the black pen.
Erase any remaining pencil on the card, and that's it! :)
Thanks for stopping by today!
Supplies
Compensated affiliate links used when possible. Items marked with an asterisk (*) were provided by a store or the manufacturer. All other items were personally purchased. Items below are shown in the order they appear in the video.