Finally Friday – Keep Calm and Eat a Cupcake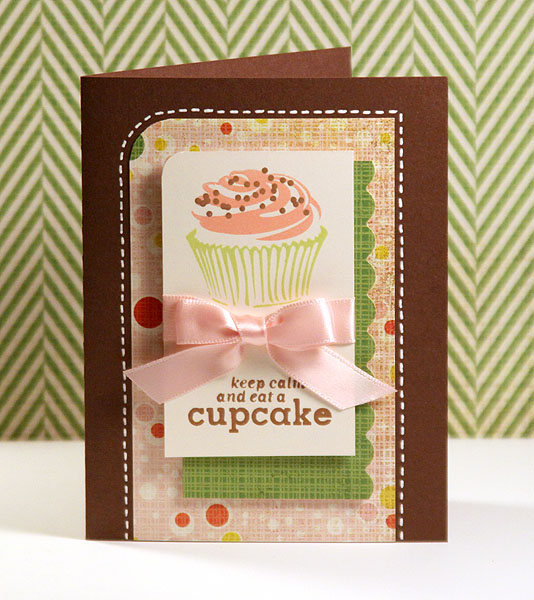 Happy Friday!
For this week's card, I just had to use some of BasicGrey's new Nook & Pantry collection! I've been eagerly waiting for this collection to come out since it debuted at CHA this summer. SO cute! For the card, I used the Cake stamp set (Hello? Build your own cupcake? I'm there!) and some of the papers from the collection pack. Super fun! (see more of Nook & Pantry here)
Oh, and before I forget… I have NO idea how I got that bow to look that good! One of life's great mysteries, I guess! LOL! Usually my bows are passable, but this one cooperated beyond what I could expect. Hmm… I wonder what I did…
Anyhow, enjoy!
CHALLENGE: Use the card sketch found on this week's Finally Friday page to create a card of your own. Upload your card to the TwoPeas gallery, select this week's Finally Friday video, and your card will appear at the bottom of the page! :)
Watch video below | Watch at YouTube