Holiday Card Series 2015 – Day 10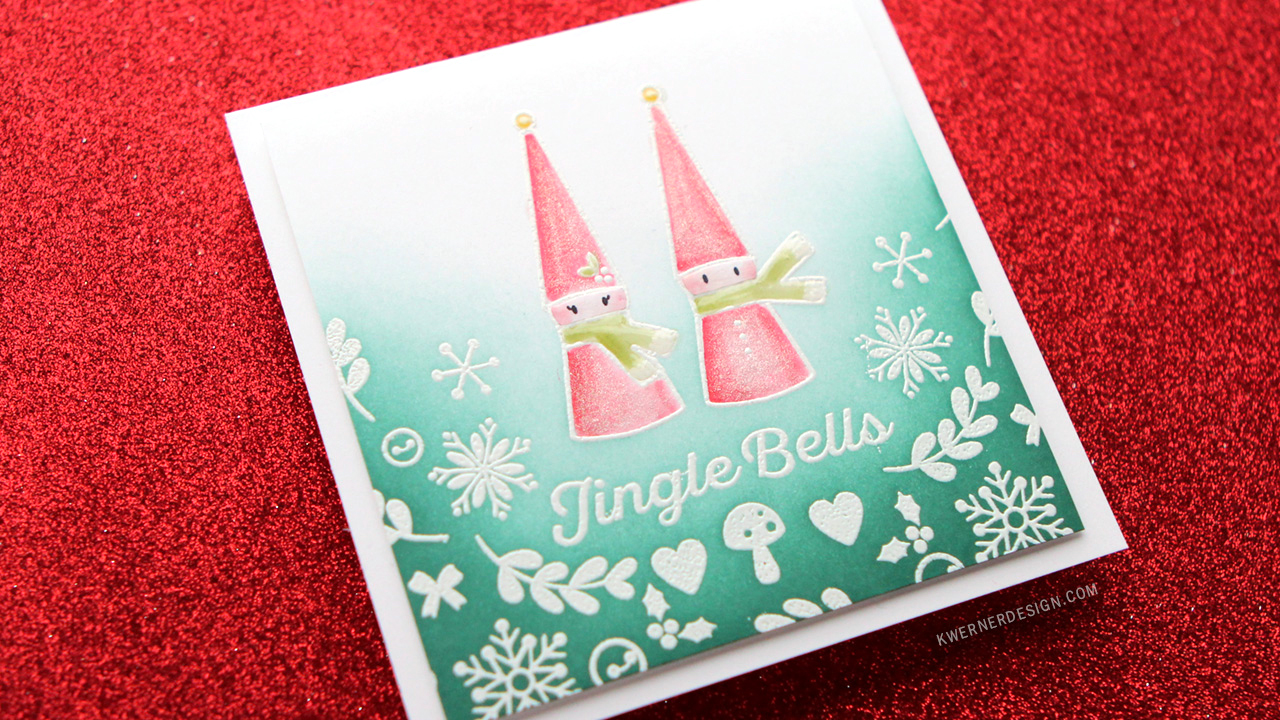 Happy Friday, everyone! Today is Day 10 of the Holiday Card Series, and for today's card I decided to use two mini stamp sets from Hero Arts and Lia Griffith: Elves and Snowflakes. Aren't they cute?
I created a pattern around the elves in white embossing, and then blended in color from the edges. I used a Molotow Masking Pen to protect the elves while I added color around them. Eventually, I removed the masking and colored the elves with a Dove Blender Pen and Distress Inks.
Hope you enjoy today's video!
Watch video below | Watch at YouTube
Supplies
I often get questions about where to purchase the supplies I use in videos. To make it easier for my blog friends, all supplies are listed below! :) The letters below each image are links to stores where you can buy the product. SSS = Simon Says Stamp, AZ = Amazon, etc. Affiliate links used when possible.
Items marked with an asterisk (*) were provided by the manufacturer. All other items were personally purchased.
| | | | | |
| --- | --- | --- | --- | --- |
| CLICK A SHOP: | CLICK A SHOP: | CLICK A SHOP: | CLICK A SHOP: | CLICK A SHOP: |
| CLICK A SHOP: | CLICK A SHOP: | CLICK A SHOP: | CLICK A SHOP: | CLICK A SHOP: |
| CLICK A SHOP: | CLICK A SHOP: | CLICK A SHOP: | CLICK A SHOP: | CLICK A SHOP: |
| CLICK A SHOP: | CLICK A SHOP: | CLICK A SHOP: | CLICK A SHOP: | CLICK A SHOP: |
| CLICK A SHOP: | CLICK A SHOP: | CLICK A SHOP: | CLICK A SHOP: | CLICK A SHOP: |
| CLICK A SHOP: | CLICK A SHOP: | CLICK A SHOP: | CLICK A SHOP: | CLICK A SHOP: |