Holiday Card Series 2015 – Day 25
Hello, all!
Today marks the last day of the Holiday Card Series for this year. Day 25 is always a special video for me because of that reason. For those of you who have been watching since the beginning, thank you! :)
(No worries! I'll still be uploading three times a week as usual. The only difference will be that not all cards will be holiday cards).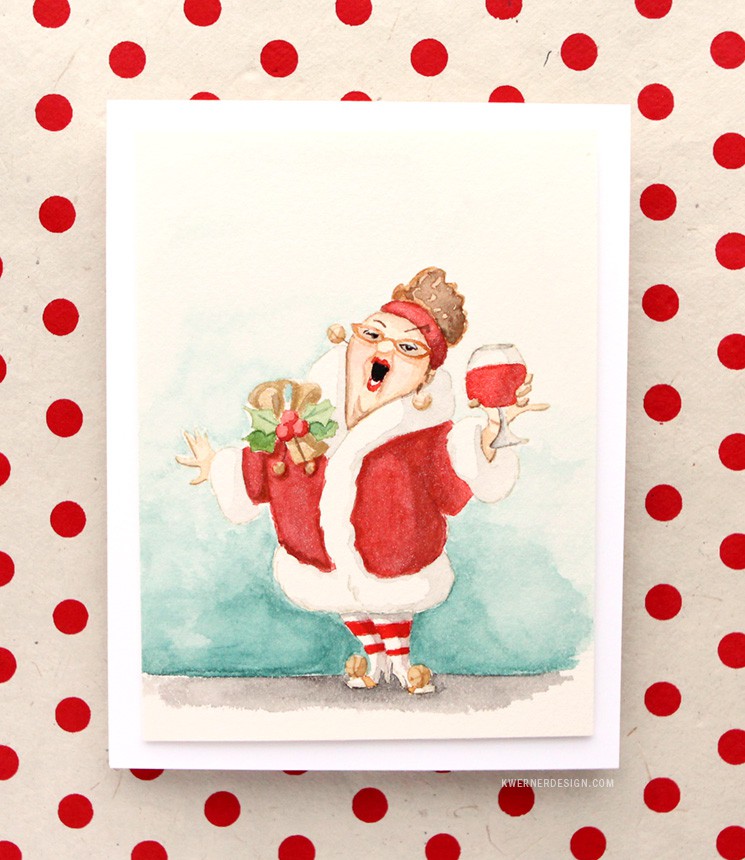 I challenged myself to do some no-line watercoloring of this stamped image from Art Impressions. I edited the video down quite a bit, but in reality this took me nearly two hours to paint!
I used some Winsor & Newton watercolors, but you could try no-line watercoloring with whatever watercolor medium you have on hand. I love to do no-line coloring with Distress Inks especially. It's a bit daunting at first, and is time consuming, but it gets easier the more you do it.
I painted on the back of Arches cold press watercolor paper. I used the back because it's just a bit more smooth.
Watch video below | Watch at YouTube
Supplies
I often get questions about where to purchase the supplies I use in videos. To make it easier for my blog friends, all supplies are listed below! :) The letters below each image are links to stores where you can buy the product. SSS = Simon Says Stamp, AZ = Amazon, etc. Affiliate links used when possible.
Items marked with an asterisk (*) were provided by the manufacturer. All other items were personally purchased.
| | | | | |
| --- | --- | --- | --- | --- |
| CLICK A SHOP: | CLICK A SHOP: | CLICK A SHOP: | CLICK A SHOP: | CLICK A SHOP: |
| CLICK A SHOP: | CLICK A SHOP: | CLICK A SHOP: | CLICK A SHOP: | CLICK A SHOP: |
| CLICK A SHOP: | CLICK A SHOP: | CLICK A SHOP: | CLICK A SHOP: | CLICK A SHOP: |
| CLICK A SHOP: | CLICK A SHOP: | CLICK A SHOP: | CLICK A SHOP: | CLICK A SHOP: |