Holiday Card Series 2016 – Day 5 (DIY Gift Card Holder Made From Wrapping Paper)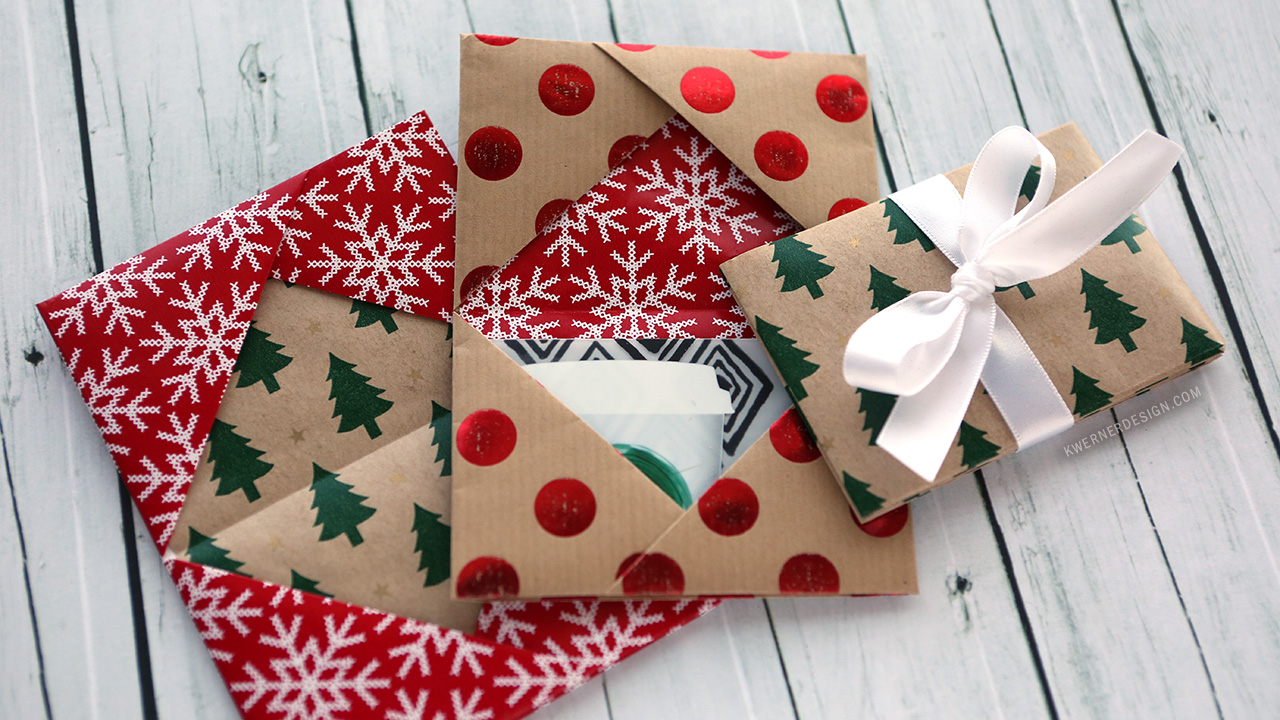 Hi all! Before I get into today's Holiday Card Series post, I have to apologize for going MIA for a few days. Unfortunately, I was sick after being out of town. I was already behind because of travel, so being sick really set me back. Thankfully, I'm feeling much better! :) I will have three videos for you all this week (today, Friday, and Saturday).
Today's Holiday Card Series video is a bit different. I've been wanting to share these origami gift card holders for quite some time.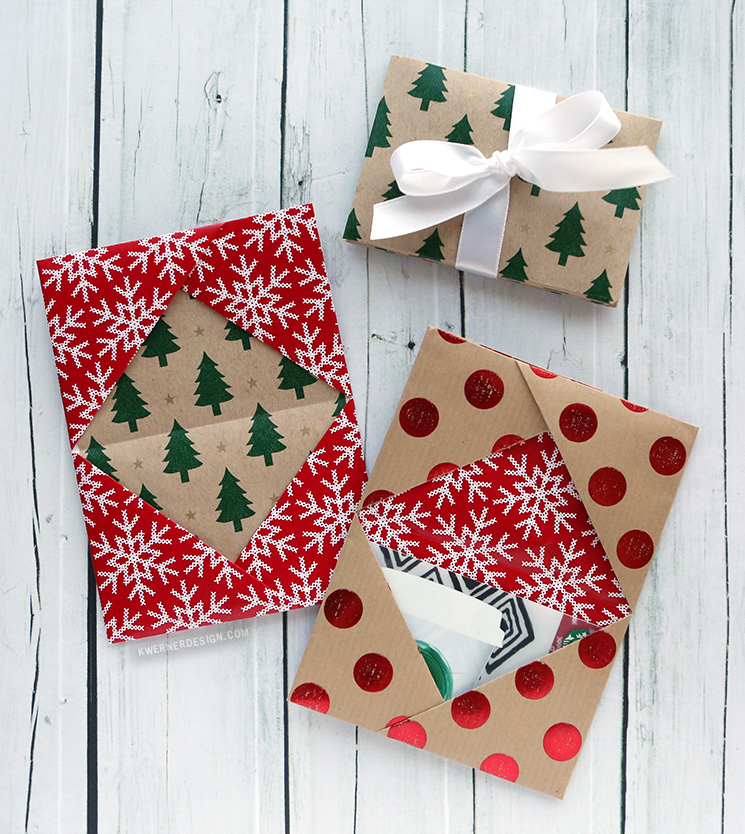 These are so easy to make and all you need is wrapping paper! I can fold one in about 2-3 minutes, so it's a great last-minute way to make a gift card special. Using the measurements shown in my video below, you can create a gift card holder that fits most gift cards (ones that are basically credit card sized will fit).
NOTE: I borrowed the original measurements and instructions for this gift card holder from THIS VIDEO. 
I hope you all enjoy the video today. I'll be back tomorrow with Day 6. :)
Watch video below | Watch at YouTube
Supplies
Today's list is super short! This is all you need to create the gift card holders as I created them…
• Assorted gift wrap (I got mine from my local The Container Store–I ADORE their Gift Wrap Wonderland!)
• Paper trimmer or scissors
• Ribbon