Are you all ready for Mother's Day yet? Well, if you celebrate Mother's Day where you live, that is. :) I thought I'd squeeze one more Mother's Day idea in before the holiday weekend. This time I stamped and colored a gift card envelope…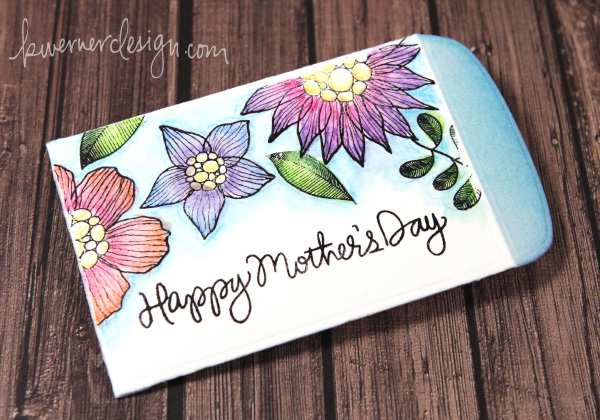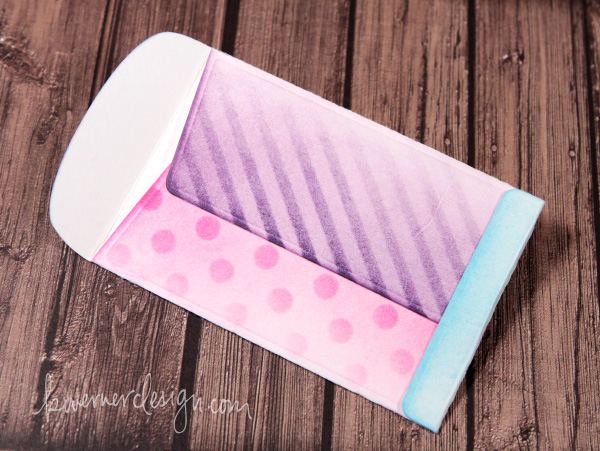 Remember a while ago when used the Gift Card Envelope die from Simon and it was a bit too snug for a full-size gift card (as opposed to the smaller mini ones like iTunes gift cards)? I showed you guys how to extend the diecut so that it fit better. Well, Simon has updated the die and it fits the larger gift cards now!
So first I cut the gift card envelope from watercolor paper, and then stamped "Happy Mother's Day" from the Best Mom Ever stamp set and flowers and leaves from the Summer Garden stamp set. I colored the flowers with Inktense Pencils and a Dove Blender Pen. Then I added a pale blue halo around the flowers with more Inktense Pencil and a watercolor brush with water. I changed to the watercolor brush because I knew that I would get a more gradual fade using water.
I masked off the center of the envelope and added a bit of color to the flaps as well. I use the Medium Dots Stencil on one flap, and the Diagonal Stripe Stencil on the other large flap.
And to make sure it all stayed together, I used some Wonder Tape (red-line tape) to adhere the flaps.
Anyhow, I hope you enjoy the video! :)
Watch video below | Watch at YouTube
Supplies