Stamped Watercolor Flowers (Zig Clean Color Real Brush Markers Series #2)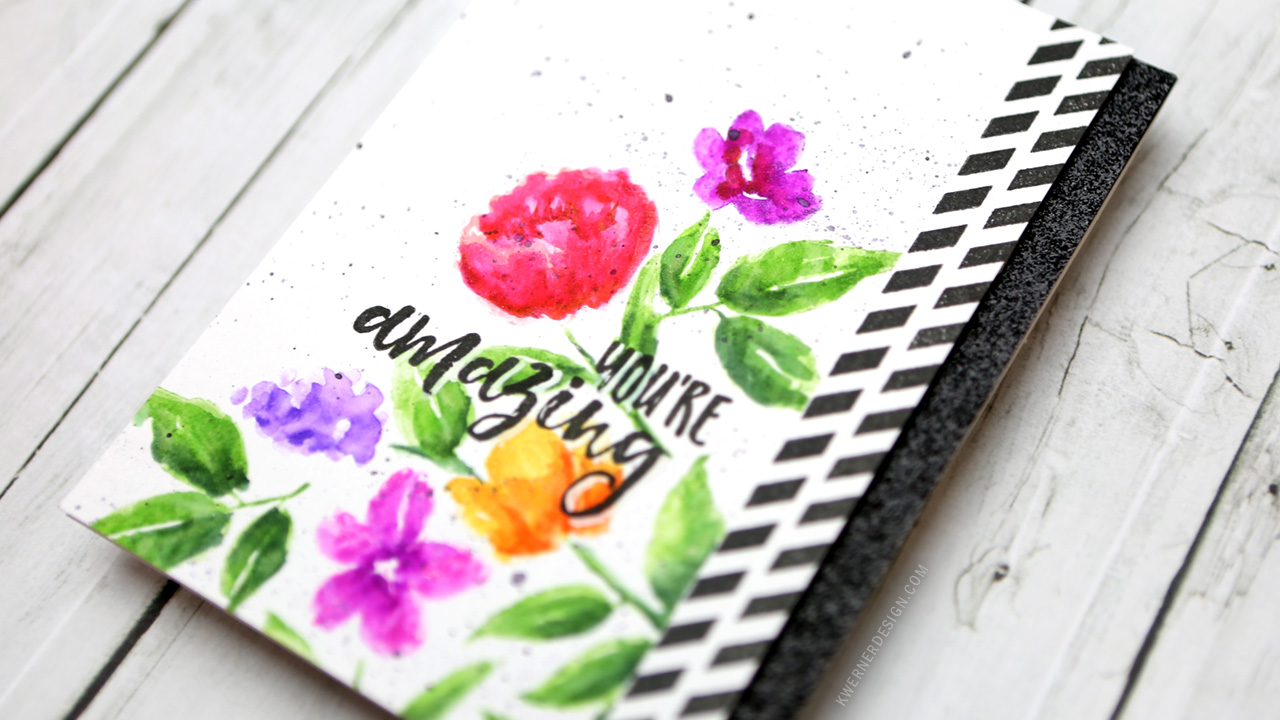 Today I have the second video in the Zig Clean Color Real Brush Markers Series. This time I'm going some stamping with the markers. The stamp set I chose to try this technique out with is Brushed Florals from Mama Elephant.
At first, the marker pigment beaded up on the surface of the stamps. But with a bit of prep work (watch the video for instructions), I was back in business and stamping the flower stamps with the Zig Clean Color Real Brush Markers. :)
I used the following Zig colors for the stamping and watercoloring: Carmine Red, Pink, Wine Red, Light Green, Deep Green, Yellow, Bright Yellow, Violet, Purple, and Black. All colors are included in the 48 pack of markers.
I love how soft and ethereal the flowers look. And yet, the bright colors against the black accents is so striking.
I hope you enjoy today's video! I'll be back on Friday for the third and final installment of the miniseries. :)
Watch video below | Watch at YouTube
Supplies
I often get questions about where to purchase the supplies I use in videos. To make it easier for my blog friends, all supplies are listed below! :) The letters below each image are links to stores where you can buy the product. SSS = Simon Says Stamp, AZ = Amazon, etc. Compensated affiliate links used when possible.
Items marked with an asterisk (*) were provided by a store or the manufacturer. All other items were personally purchased. Items below are shown in the order they appear in the video.
CLICK A SHOP:

CLICK A SHOP:

CLICK A SHOP:

CLICK A SHOP:

CLICK A SHOP:

CLICK A SHOP:

CLICK A SHOP:

CLICK A SHOP:

CLICK A SHOP:

CLICK A SHOP:

CLICK A SHOP:

CLICK A SHOP:

CLICK A SHOP:

CLICK A SHOP:

CLICK A SHOP:

CLICK A SHOP:

CLICK A SHOP:

CLICK A SHOP:

CLICK A SHOP:

CLICK A SHOP:

CLICK A SHOP:

CLICK A SHOP: