SUPER EASY Mail Art Idea! Colorful Rainbow Envelope!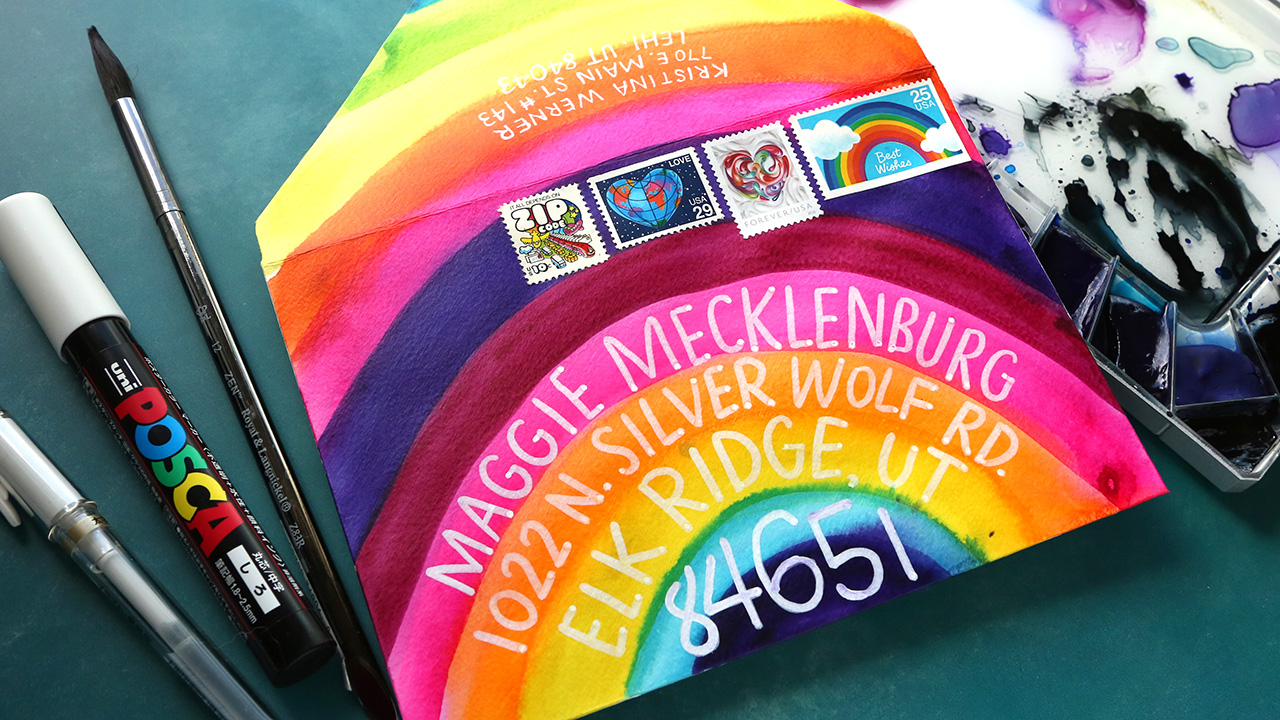 Happy Tuesday, everyone! Today I have an envelope design with a colorful rainbow shape. This envelope was inspired by an envelope by Nathifa Sligh that I saw on Instagram.
(Wondering what I used in this video? Everything is linked to multiple sources in the thumbnails at the end of this post, or in the text below. Compensated affiliate links used when possible).
My envelope was created using the 1-2-3 Punch Board and 90lb. watercolor paper. I painted the rainbow shapes using Mijello Mission Gold watercolors.
Maggie's address was written with a Uni Posca Medium Pen in white, while my return address was written with a Uniball Signo Broad white gel pen. To protect the envelope, I coated it with Distress Micro Glaze. Tip: Use a mini round blending tool to apply the glaze to keep your fingers clean.
NOTE: Address used with permission. Thanks, Maggie! To submit your address for use on future mail art envelopes, please fill out this form. There is a new form each month to keep addresses current.
Thanks for stopping by!
Supplies
Compensated affiliate links used when possible. Items marked with an asterisk (*) were provided by a store or the manufacturer. All other items were personally purchased. Items below are shown in the order they appear in the video.