Trying out the Prima Foil Watercolor Coloring Book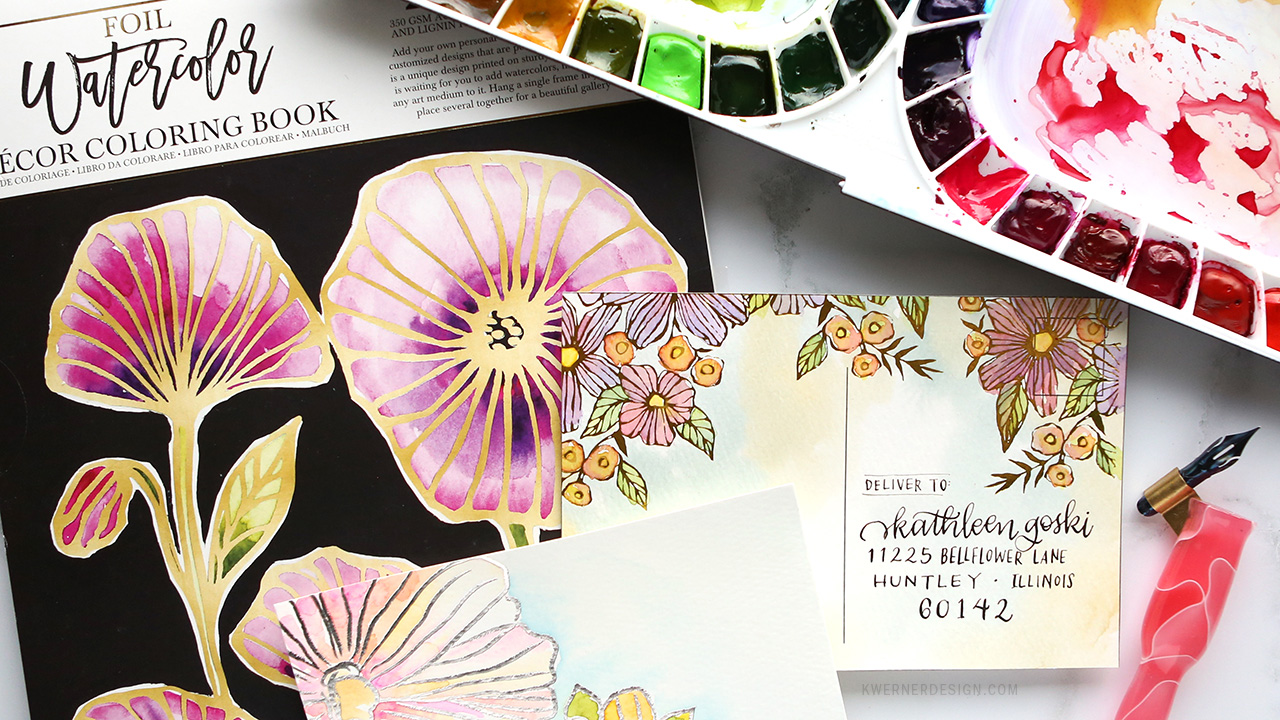 Hello, all! So sorry for not uploading a new video until mid-week. I've been spending every spare moment immersed in our Sparkle & Shine class. And even though class started on Monday, you can still register now and catch up. :)
Anyhow, in last Friday's video I briefly showed you a bit of Prima's Foil Watercolor Coloring Book. I wanted to show you more of it and paint a bit today.
I was surprised to find some postcards in the back of the coloring book! I thought it would be fun to paint one of them.
I used Mijello Mission Gold watercolors to paint the postcard. To address the postcard, I used some Sepia Bombay Ink Ink from Dr. Ph. Martin's.
Hopefully you enjoy today's video. I love all of the foil prints in the Prima Foil Watercolor Coloring Book and I hope you do, too. :)
Supplies
Compensated affiliate links used when possible. Items marked with an asterisk (*) were provided by a store or the manufacturer. All other items were personally purchased. Items below are shown in the order they appear in the video.