What color is your cat? Coloring cats with Copic Markers (plus Hex Chart BLOG HOP!)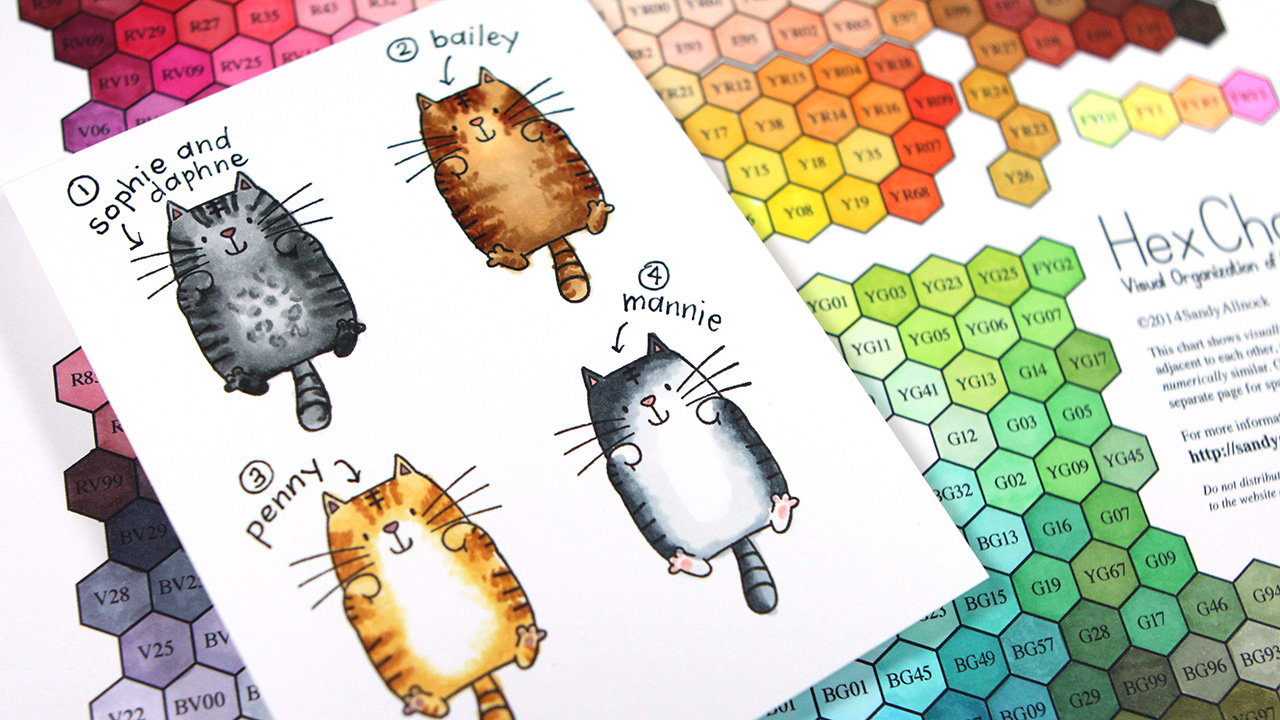 Hello, Thursday!
Today I get to show you guys a special chart that my friend Sandy Allnock has had in the works for MONTHS! Sandy is an avid Copic colorer and also pretty brilliant! She's created a Hex Chart that includes all the Copic Marker colors. Instead of the colors being arranged by the numbers, she's arranged them by their color. The result is an awesome chart that assists in color selection. I've been using this chart (or rather a previous version of this chart–I just started using the final version) for a few months and use it quite often.
You can see more info about the chart (and purchase it!) at THIS LINK.
Anyhow, I used the chart to help me choose color for coloring cats! I used one of the kitty stamps from the I Knead You stamp set from My Favorite Things…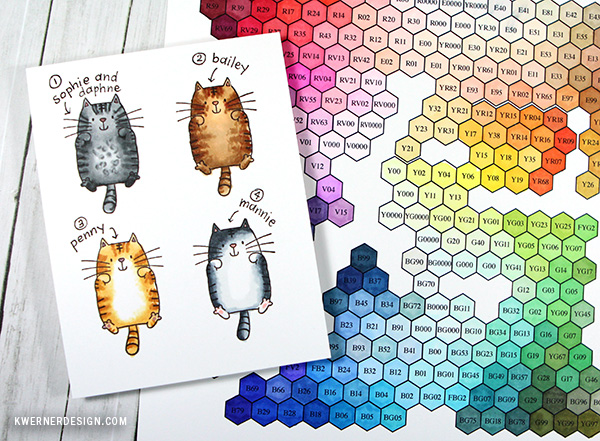 Of course, I included the coloring of my cats Mannie, Sophie, and Daphne. :) I also colored two orange tabbies–one lighter with a white tummy, and one with more coppery tones.
Let me know in the comments which cat coloring is your favorite! :)
Watch video below | Watch at YouTube
Supplies
Giveaway!
Five people purchasing the Hex Chart Bundle on or before May 10th will be randomly selected to win a hand-colored chart! Winners will be announced May 11th on Sandy's blog.
Get Hopping!
There are a bunch of other bloggers showing the Hex Chart today and how they use it. Here's the list!