White Pen & Marker Comparison (2017 update)
Hello, all! Do you remember that white pen comparison I shared eight years ago? Was it *really* that long ago? Wow! Anyhow, it was high time for an update! Today I am comparing eight of the pens included in JetPens' White Ink Pen Sampler.
As mentioned in the video above, I had two favorites: Uni Posca Extra Fine and Gelly Roll Classic. I liked both because they were the easiest to use with no skipping (although the Gelly Roll can skip a bit), and because they have a fine line. Both are bright white.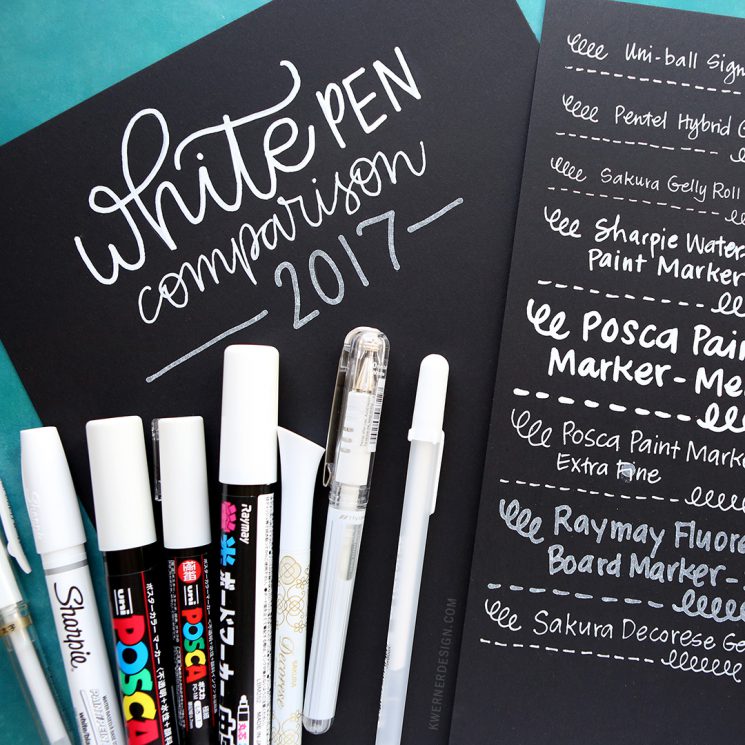 Anyhow, I hope you enjoyed the video! I thought the White Ink Pen Sampler was great (thanks, JetPens!) and their other sampler packs are great for gifts as well. I picked up the purple sampler for my sister's birthday since she loved the color purple. :)
For reference, all the pens are listed below…
White Pens
Compensated affiliate links used when possible. Items were provided by JetPens.com. Items below are shown in the order they appear in the video.